We are commonly asked "Where can I park my moving truck?" And it's a great question, so let's dive in and see what options are available.
Street Occupancy Permits
The city of Boston will allow you to purchase a street occupancy permit which will allow you to block off space to park a moving truck on your move in day. These spaces can be parking meters, resident parking, commercial parking, etc. but it MUST be a legal parking space.
The link to obtain this permit can be found here: Street Occupancy Permits
At the time of this writing, one day permits for non metered spaces are approximately $69 and for metered spaces approximately $109. Spaces may be reserved up to 4 weeks ahead of your planned move online. Please see the city of Boston's website for more specific info on how to obtain these permits.
Third Party Permit Pullers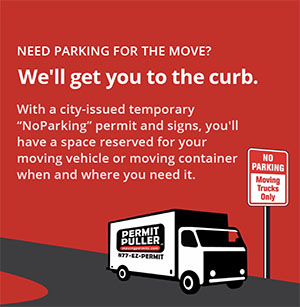 If you cannot apply online in time, you cannot physically get to city hall, or if you just can't pull yourself away from that Netflix binge there is a third party service that will pull your moving permit for you! They will even hang the required signs and notices on your behalf as well. One reputable company that handles this is MovingPermits.com
Check a Permit
The early bird gets the worm, and so is the case with permits. If you are moving into a large rental building around September 1st there is a good chance that multiple people that are moving in will be going after permits for those same spaces directly in front of that building. To get a list of proeprties by address to see what permits have been approved, the city has created a street occupancy search tool. This will let you know if your space is available or if you may need to reserve one or two buildings down.
One other point to mention is that if you are using professional movers they may also be able to pull the required permits for you as well. It doesn't hurt to ask if they offer this service.
Moving Companies
While we are on the subject of movers, we thought it might also be helpful to give you a list of the most commonly used moving companies in Boston. These are companies we see day in and day out throughout the neighborhoods. Note: it's important to always check with your movers to make sure they carry liability insurance. This protects you as well as your stuff should they get hurt or something be damaged during your move. Additionally, some buildings will require a mover's insurance certificate be on file before they can start moving stuff into the building.
The Golden Rule
If you take away anything from this blog post it should be this, the golden rule of moving in Boston: DO. NOT. DRIVE. YOUR. MOVING. TRUCK. ON. STORROW. DRIVE.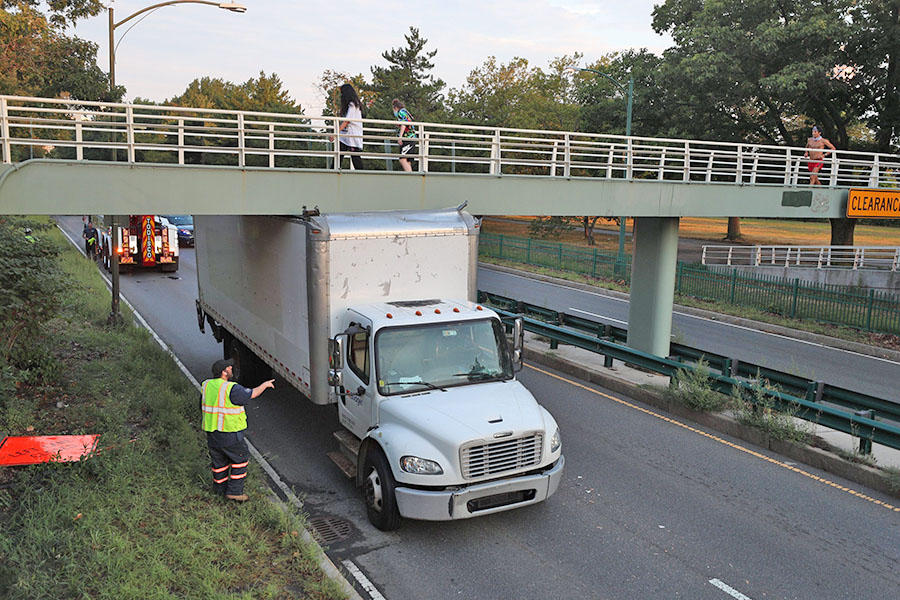 Photo courtesy of Mark Garfinkel c/o NBC Boston

---
Featured Sales Listing
Featured Rental Listing
---
Most Recent Posts
---
Most Popular
---
Subscribe & More
Like us on Facebook to be notified of new posts!
Find Your Home