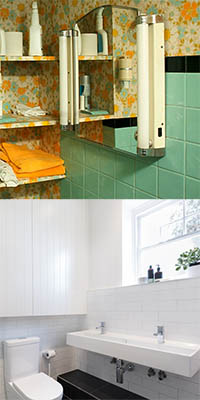 In the last few months, I've stood in a line at 8 AM to get into a South End open house with clients where the agent commented that she had multiple offers in hand; I've had clients engaged in multi-day bidding wars; and I've worked to get clients in before open houses in case that open house didn't happen. All of this competition is not to buy a piece of Boston property, but to lease it. The downtown Boston rental market is fierce right now.
The Boston rental market looks very different than it did just 9-12 months ago. For starters, the one and two bedroom apartment market has skyrocketed. The $2200 one bedroom now rents for $2500/month. The $3500 two bedroom has increased to $4000+/month.
I have a couple theories as to why this is happening:
1. The number of apartments (excluding full-service buildings) is decreasing downtown. This could be a combination of apartments being offered exclusively for short-term rentals and an increase in condo conversions.
2. In an effort to compete with the full-service buildings, a number of landlords are renovating their apartments. If you've rented a Back Bay apartment in the past 5 decades or so, you're likely familiar with the powder blue, pepto-pink, and/or yellow tiled bathrooms (with matching tub & toilet!). These bathrooms and apartment homes as a whole are receiving face lifts and with it the average price of apartments has been raised.
So what can you do to put your best foot forward and stand out in a multi-application situation?
Ask your current or past landlord for a written reference.
Landlords or their agents will typically do a reference check after receiving an application. However, if you can provide a written statement from your landlord stating that you're in good standing, have paid rent on time, and been respectful of the property, the reference check is one less unknown when the landlord is reviewing applications.
Have your financial information available.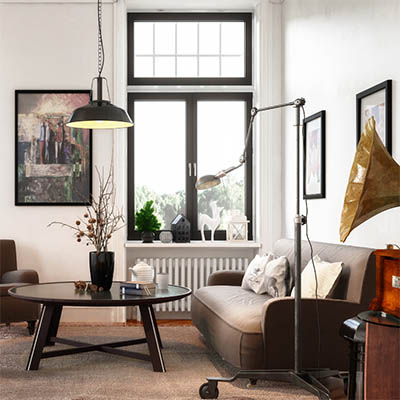 A landlord will most often look for a tenant to have income that is 3-4 times the annual rent. They will also want to see supporting documentation. In many cases, you can provide your two most recent pay stubs. If you don't receive pay stubs, consult with your real estate professional to determine the best way to document your finances. Have this conversation before you start looking at apartments so you can be prepared to move swiftly when you find the right home.
Know your credit history -- the good and the bad!
Landlords rely on rental income to pay their bills. One indicator of whether or not a potential tenant pays their bills on time is a credit report. This is only part of a tenant's application package, but Boston landlords often place a great deal of weight on credit reports as a whole (not necessarily the credit score). We know that each client that walks through our doors has a history and sometimes life events affect finances. When it comes to credit, it is most helpful for clients to review their credit history with their agent before it is submitted to the landlord. In some cases, it may be helpful to provide information to further explain items within the credit report.
If the apartment is in high demand, consider...
Writing a letter to the landlord to tell them what you love about their home and to introduce yourself.
Offering a higher rent
Offering a longer lease length
Overall, having an organized and detailed application package will be helpful when applying for an apartment home. Connect with one of our A&S agents for a customized search for your next apartment home, or start your search here.

---
Featured Sales Listing
Featured Rental Listing
---
Most Recent Posts
---
Most Popular
---
Subscribe & More
Like us on Facebook to be notified of new posts!
Find Your Home