As real estate prices continue to rise in Boston it's becomming more and more likely that to save money on rent, you may need to make peace with settling down with roommates. So let me help you take some of the stress out of apartment hunting with roommates. Over the years I've worked with hundreds of roommate clients looking for apartments, so I've seen firsthand what works and what doesn't when it comes to settling on a great apartment.
Identify your candidates
The first step in searching with a roommate is to find a great roommate. Not a good one, a GREAT one! I often get asked if someone could rent a 2 bedroom apartment and find a roommate later on, or if I can "match" someone with an apartment that's looking to fill a bedroom. Although these seem like great options, they are not the best approach. Why? Most landlords will use a 36x the monthly rent formula, so to rent an apartment and fill the other bedroom later you would need to financially qualify for the whole apartment. And for those looking for a real estate agency to match them with people, legally we can't. Federal fair housing laws prevent us from asking someone's age, marital status, sexual preference, etc. The best approach is to identify a roommate on your own that is on the same page as you, and search together for a place to call home.
Maybe you already know who you want to live with? A childhood friend, a colleague, or a college classmate? Great! But not everyone moving to a new city will know someone eager and willing to live with them. In my experience when roommate living situations don't work out, it's usually because the roommates were incompatible from the starting gate. Remember, you have to live with these people every day for a year or longer. So finding the right person or people to live with is crucial for this to work.
If you are a student, one of the best resources would be your school's off campus housing department. Most schools in Boston will have resources such as Facebook groups and housing fairs to help you match with other students in your school to live with.
If school isn't an option, consider a roommate matching site (think of it as Tinder for roommates). Popular roommate sites include Roomster.com, Roommates.com, and Roomiematch.com.
Congratulations on step one, you've identified your roommate(s). Now it's time to get on the same page.
Get on the same page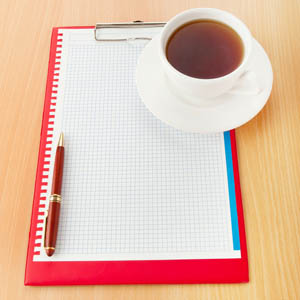 Now here's the tough part. You need to have an open and honest conversation with your roommate(s) about your financial situation and your housing preferences. Apartments in Boston move fast, so you will need to look at places together and make decisions together without much time to sleep on it. So here are some things to consider before you go out searching:
How much can you spend for the apartment? Are your budgets aligned?
How do you intend to split the rent? 50/50? Is someone willing to pay a little more for a bigger bedroom? (Most multi bedroom apartments in Boston do not have equal sized bedrooms.)
Do you have the same taste/preferences in an apartment? Do you all agree on what neighborhood(s) and what style apartment you are looking for?
Are you all financially ready to commit to the up front costs? First month, last month, security deposit, & broker fee?
Do you all have good credit? Will any of you need a co-signer? Is the co-signer prepared to co-sign?
Do any of you have a pet? Need parking? Any other specific criteria that might limit your options for the other roommate(s)?
Once you're on the same page, that's when you should contact an agent and begin your apartment search. I've seen many cases where one roommate is prepared, has all their paperwork and funds ready to go, but their roommate drags their feet or doesn't have all the funds needed to secure the apartment and the whole deal falls apart. Getting the right roommate and getting on the same page is the key to a successful roommate apartment search.
Time to hunt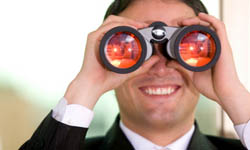 Now comes the fun part, finding your apartment. Creating a group email chain or group text with your agent is a great way to keep everyone on the same page and communicate effectively. You'll want to appoint one person as the "point person" for your search so that you don't find yourself bouncing back and forth and duplicating appointments.
The best strategy: search together and at the same time. Try to set up appointments when all the roommates can see the apartment simultaneously. Sometimes one roommate will "preview" a place for their roommates, and by the time the other one or two roommates gets in to see the apartment another group has already snatched it up. By having your paperwork ready to go and searching together you can strike on an apartment almost immediately to avoid losing it to someone else. Remember, the good apartments go faster. So if you find a good one, don't lose it.
Jointly & Severally
Most landlords in Boston will insist that a roommate lease have the clause "jointly & severally" next to the tenants' names. What exactly does "jointly & severally" mean? It's a legal term that basically means you are responsible for the apartment as a group (jointly), but individually as well (severally). So, for instance, one roommate meets their soul mate and decides to leave mid-lease to move in with their new found love (yes, we've seen this happen). Or maybe they get their dream job offer that's halfway across the country. In cases like this, even though you you may be splitting the rent 1/3, 1/3, and 1/3, the two remaining roommates can't just start paying 2/3's of the rent and leave the landlord short by 1/3. The remaining 2 roommates must come up with the entire rent amount. It's a tricky clause, which is why it's important to get on the same page as your roommates from day 1. You don't want any surprises.
Bonus tips!
One way to save more money as roommates would be to look at 'split style' apartments. For example, a 1 / 2 Split would be a 1 bedroom apartment where the living area can be closed off to be a 2nd bedroom, but you would lose the common space. It's a good option for roommates on a tight budget who don't mind trading their living room for another bedroom. There are also 2 / 3 splits and 3 / 4 splits as well.
Before you decide to 'double up' on bedrooms (ie. putting 4 people in a 2 bedroom) it's best to let your agent know up front. Not all landlords can or will double up bedrooms. Massachusetts has minimum space requirements based on number of occupants and square footage, so always check first.
Generally speaking, the more bedrooms in the apartment, the cheaper the rent is per bedroom. More roommates = more savings. However, 4 bedrooms would be the maximum in Boston because of an ordinance that went into effect in 2008 which considers 5 or more students living together in one dwelling to be a violation of the city's zoning code.
There are more 2 bedroom apartments than there are 3 bedrooms, and there are more 3 bedrooms than there are 4 bedrooms. So keep that in mind when you go to look, the fewer bedrooms you have the more options you'll have as well.
Ready to start looking for a new apartment?

---
Featured Sales Listing
Featured Rental Listing
---
Most Recent Posts
---
Most Popular
---
Subscribe & More
Like us on Facebook to be notified of new posts!
Find Your Home