It's 2am. You wake up from a noise....drip...drip...drip. What is it? Where is it coming from? You make your way to the living room to find a steady stream of water leaking right onto your shiny new $2800 Macbook Pro. Right next to it, on the chair, was your Canada Goose jacket that set you back a cool grand, and a pair of Beats for $300. Turns out a pipe sprung a leak in the apartment upstairs. Who's going to pay to replace your $4000+ worth of things?? Answer: renters insurance.
We encourage all our tenants to obtain renters insurance when they lease through us. The above example is one of thousands, possibly millions of scenarios in which renters insurance can save you big time. So why is it that only 37% of renters obtain coverage? I would like to preface this blog by disclosing that I am not an insurance agent, I do not work for or have any affiliations with an insurance agency, and any information offered in this article are my opinion. You should always consult a reputable insurance provided if you have specific insurance related questions.
When disaster strikes.
Why do I need renters insurance? Here are a few examples: There is a fire in your building, smoke damage, a burst water pipe, wind damage, burglary, theft, slip and fall inside your unit, you set off the building's sprinkler system, you clog the toilet and flood the people below you, lightning strikes, power surges, the list goes on and on. These are just a handful of examples where renters insurance will step in to cover your stuff, your relocation while things get fixed, medical bills, and damage to other people, things, or units.
Note: certain scenarios such as flooding (due to weather, not pipes), earthquakes, sewage backups, and nuclear disasters require additional policies.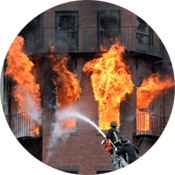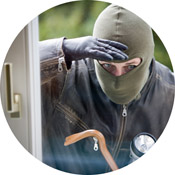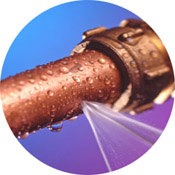 What does renters insurance cover?
Personal Property
This would include all your personal items. Things like electronics, furniture, clothing, music & sporting equipment, jewelry, etc. Big ticket items, like an engagement ring, may require supplemental coverage for a few dollars more, called a floater.
Loss of Use
This would include expenses related to the loss of use of your apartment. Things like hotel bills, meals, and other expenses incurred while a unit is uninhabitable and the landlord is making repairs.
Liability Coverage
Liability losses could be bodily injury (such as someone getting hurt in your apartment when they tripped over your shoes), or losses caused by negligence (for example, if you flooded your bathroom and destroyed the unit below you, your liability coverage would likely cover the repairs to the unit below). Liability coverage can also protect you from being sued in the event someone does get hurt due to your negligence.
Additional Coverages
Other coverages you can add would be identity fraud coverage (say, if a burglar stole your wallet and racked up credit card debt on your cards), medical payments to others (if someone is injured on the property and seeks medical attention, this coverage pays for medical treatment), property of others (if you were borrowing a friend's laptop and it gets destroyed in your apartment), and sewage backup coverage. If you like in a lower level unit I highly recommend adding sewage backup coverage.
How much does renters insurance cost?
The short answer here is...not a lot. In fact, very little. A bare bones policy with $10,000 in personal property coverage from Geico is just $159/year right now. That's like one month of cable for an entire year's worth of coverage. I filled out Geico's instant quote form online and this is what they quoted me for an apartment in Back Bay:

As you can see, the cost is minimal compared to the coverage it provides. One important thing to consider is that renters insurance has deductibles, just like any other type of insurance. The lower your deductible is, the higher your premium will be (and vice versa). Also, if you have auto insurance already it might be best to start with a company you already do business with to take advantage of multi policy discounts.
Myths
My landlord has insurance, so wouldn't that cover my stuff if it's not my fault?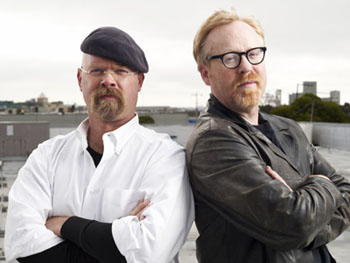 Unfortunately this is not the case. The owner's insurance typically covers the building and it's fixtures. So, if for example, a pipe bursts and floods your unit. The owner's insurance would likely cover the cost to repair the broken pipe, the cost to repair the floors and ceilings, but not any of your stuff that got damaged (or your hotel bill if you can't live there during repairs).
My lease says the landlord has to offer me $750 for relocation costs if I'm displaced by fire, isn't that enough?
The key word here is "fire". This coverage, which is mandated by the State of Massachusetts, only applies to relocation due to fire or damage caused by fire. It does not apply to displacement for any other types of losses including water damage, power surges, theft, etc. On top of that, the average hotel room in Boston is $254/night, so that $750 in coverage only allows for about 3 nights in a hotel. What happens if the damage could take weeks or months to repair? Again, this is where renters insurance comes in.
Insurance is expensive.
It's actually not. You can get a basic policy for as low as $159/year. That's less than the cost of a Starbucks a week.
I don't know where to get renters insurance.
Wrong! That's why I'm here. First, if you already have an auto insurance policy I would start there as they will usually offer a bundle policy discount. But for those of you who are new to insurance, or don't have a car, here are a bunch of the largest insurers in the country that offer renters insurance:
Tip: The best tip I can leave you with is to take a few minutes once or twice a year and photograph everything you own (literally just snap a ton of pictures on your iPhone). Should you ever need to submit a claim this is the easiest way to look back through your things to get an inventory to figure out your loss. Plus, it's documented proof to your insurance company that you owned these things.

---
Featured Sales Listing
Featured Rental Listing
---
Most Recent Posts
---
Most Popular
---
Subscribe & More
Like us on Facebook to be notified of new posts!
Find Your Home