KAILAH'S BIOGRAPHY
Kailah was raised in Atlanta, Georgia then spent 10 years living in New Jersey before moving up to Boston in early 2019. By the time she graduated from Monmouth University in New Jersey with a Communications degree, she quickly realized that with her vibrant personality and sweet southern nature, she wanted to always be known to others as a 'people person'. In addition to majoring in Communications, Kailah also studied Business Marketing to understand the importance of networking with individuals and a variety of businesses.
Kailah was working as an outside sales representative in New Jersey, where her proven track record soon led her to become the firm's top sales producer. Becoming successful in this challenging sales world only helped strengthen and sharpen those skills Kailah grew up appreciating. With that being said, Real Estate was an avenue that Kailah always wanted to explore further so that she could continue to expand on her sales background. As the newest agent of A&S Realty, Kailah looks forward to creating memorable experiences for her clients while keeping their best interests in mind, as she understands that buying, selling and even renting a place to call home is one of life's biggest decisions.
Kailah maintains lasting relationships by understanding the importance of listening to individuals needs and wants, thereby ultimately creating solutions. She takes pride in her creative skills and persistence. Friends and family would best describe Kailah as someone who's genuine, loyal and empathetic. In her free time, Kailah enjoys binge watching TV shows, cooking new recipes, skiing in the winter months and of course spending quality time with her family and friends. Kailah's love for traveling and experiencing the world has allowed her to appreciate many beautiful places such as Hawaii, California, Colorado, Italy, Ukraine and Israel. Currently Kailah resides in The North End, where she's become immersed and experienced in this Italian neighborhood lifestyle, and where you will find her frequently dining at some of the city's most charming Italian restaurants!
KAILAH'S INSTAGRAM
RECENTLY SOLD & LEASED BY KAILAH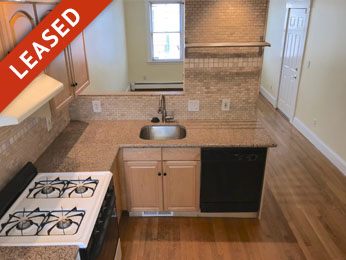 4 Leeds St. #1
Boston, MA (South Boston)
1 bed / 1 bath / ~500sf
LEASED: $2,200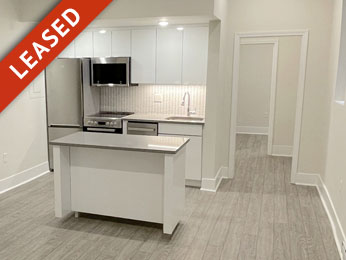 827 Boylston St. #101
Boston, MA (Back Bay)
2 bed / 1 bath / ~750sf
LEASED: $3,250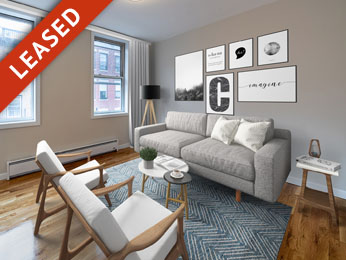 46 Irving #2
Boston, MA (Beacon Hill)
2 bed / 1 bath / ~600sf
LEASED: $3,350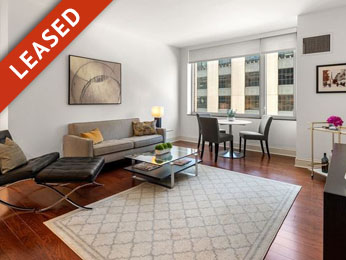 1 Charles St. #502
Boston, MA (Back Bay)
1 bed / 1.5 bath / 837sf
LEASED: $4,200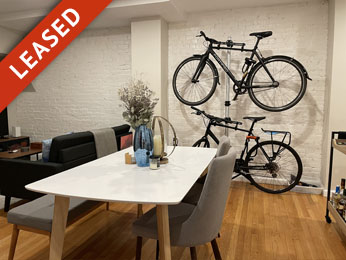 426 Marlborough St. #2
Boston, MA (Back Bay)
2 bed / 1 bath / 750sf
LEASED: $3,350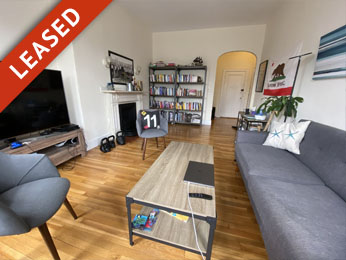 125 Marlborough St. #9
Boston, MA (Back Bay)
1 bed / 1 bath / 650sf
LEASED: $2,500
176-178 North Street #7
Boston, MA (North End)
4 bed / 1 bath / 1,000sf
LEASED: $5,100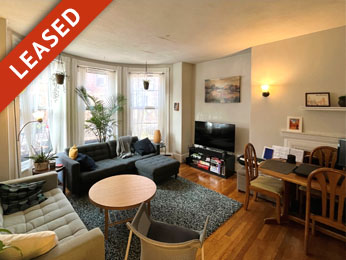 426 Marlborough St. #1
Boston, MA (Back Bay)
2 bed / 1 bath / 1,000sf
LEASED: $3,650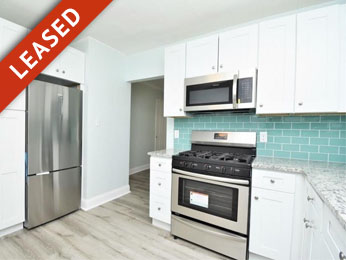 80 Sagamore St. #1
Revere, MA (Revere Beach)
2 bed / 1 bath / 800sf
LEASED: $2,400
KAILAH'S TESTIMONIALS
"Kailah was SO helpful finding us an apartment in Boston. She was extremely responsive, quick to get us any information we needed and answer our many questions. She helped us sign a lease to our dream apartment in a matter of days. We will definitely be contacting Kailah again if we ever need to find a new place."
---
"Kailah was amazing at helping us find our dream Boston apartment. She was very supportive through the application process and helped tremendously especially because we were international. Hope to work with you again!"
---
"My experience with Kailah and A&S Realty was amazing - she was extremely accommodating, friendly, and informative throughout the process and ultimately helped us find our apartment in Back Bay. She answered all of our questions about the application process and made the whole experience very smooth. Thank you Kailah!!"
---
"Kailah was always incredibly responsive and made sure she understood what I was looking for in my new home. The service was stellar and I'm so glad I was recommended to work with A&S!"
---
"My experience with Kailah and A&S Realty was amazing! Not only was she extremely friendly and kind, she was also quick to respond and very accommodating! The whole process went smoothly and we could not be happier with the apartment we ended up with! Strongly recommend Kailah and A&S Realty!"
---
"We had a great experience with Kailah and A&S realty. We had an apartment in mind and were only able to fly in for a weekend; Kailah made sure that we would be able to see the apartment in a small timeframe. After seeing the apartment, going through the paperwork was quick and easy. Overall, it was a great experience!"
---
"Kailah Gittleman was tremendously efficient and professional in helping me secure an apartment rental in Boston within the specific parameters I sought--and on a tight time frame! I'm ever grateful for her help and would recommend her as a real estate agent."
---
"My friends were feeling defeated on our apartment search until we came in contact with A&S Realty. Kailah and Justin have been extremely helpful and responsive and we could not have asked for a better experience. Highly recommend!"
---
"Kailah helped us secure the perfect flat to rent in Boston. She was patient, responsive, efficient and professional every step of the way. We would seek her out for future needs and recommend her to others. Thank you, Kailah!"
---
"I worked with Kailah on finding and placing tenants in a handful of my investment properties around Boston. Kailah was exceptional at communication and was timely with getting everything done. She has successfully placed tenants in all of the properties I have asked her to work on and I plan to continue working with Kailah in the future."
- Griffin, R.
---
"Kailah has been a total dream since we've started our hunt for a new rental property. Although we are months away from our anticipated move-in date, Kailah has been incredibly attentive, personable and authentic in her efforts toward helping us find exactly what we're looking for. Her attention to detail and ability to connect with her client's requests and wishes is unparalleled. We look forward to continuing our relationship with her!"
- Medina, E.
---
"Kailah Gittleman was a pleasure to work with from the moment we first contacted her to the day we moved in (and beyond!). She worked with our busy schedule to set up a showing and answered our questions promptly and thoroughly. Kailah processed our application quickly and kept us updated throughout. She made the entire process easy and we were so comfortable leaving everything in her hands! She is personable, thorough, and truly dedicated to her clients. We look forward to working with Kailah again in the future."
- Angela J.
---